Don Burns
Realtor®, CRS, e-Pro, CNE, CDPE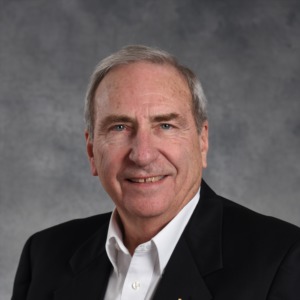 Don Burns was born and raised in West Texas and moved to the Houston area in 1969, and he ended up making his home in Sugar Land where he has been selling homes since 1974.  He says that Sugar Land had a little over 9,000 people at that time.  So, he did his part to add to that growth helping over twenty-five hundred families find their dream homes.
He and his wife raised three very successful sons, the oldest two graduating from West Point and the United States Air Force Academy.
Don has been active in his community as a member of the Exchange Club of Sugar Land, Fort Bend Chamber of Commerce, Fort Bend Economic Council, president of Fort Bend Levee Improvement District #10, vice-president of Fort Bend Flood Management Association as well as being a member of the Houston Association, Texas Association and National Associations of REALTORS®.  His grasp and understanding of the local community give him the tools and knowledge he needs to find his clients just the right home for them, whether it may be a new build or a home in an established neighborhood.
His passion is helping people in their need to buy or sell real estate and he has done so for the last 48 years.  He is proud of the community he serves and will boast all day long about what a great place this is to live.
Don attended the University of Houston majoring in business management and marketing.  He holds a Masters degree in Pastoral Studies from the University of St. Thomas.  He is also an ordained permanent deacon for the Arch Diocese of Galveston-Houston and is serving in that capacity at St. Laurence Catholic Church in Sugar Land.
He does what he does because he absolutely loves real estate and has a genuine desire to serve.
Don and Sherry love to travel and taking a cruise is one of their favorite modes of travel.
If you want someone with experience and the tools to get the job done, Don is the one to call.